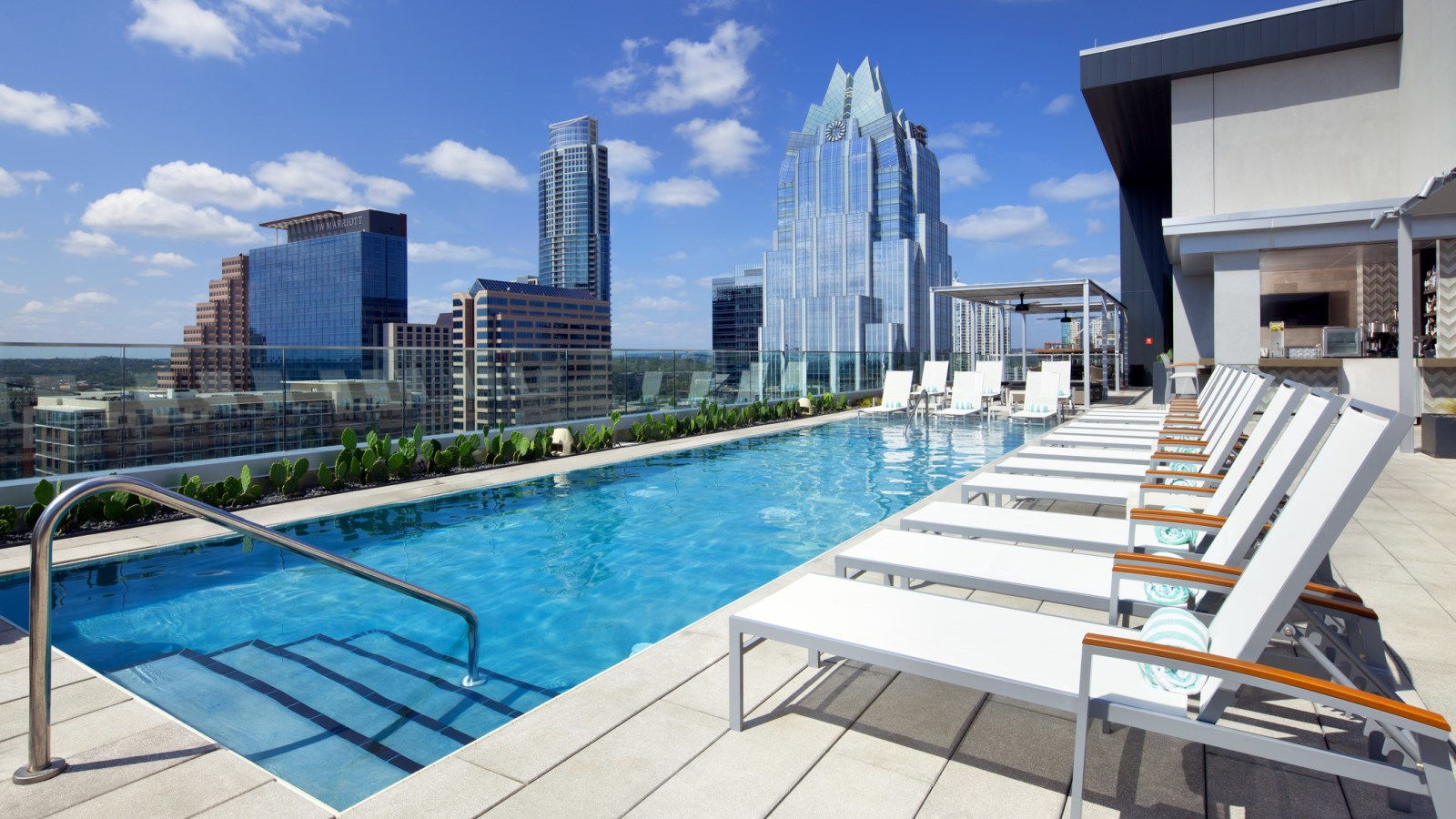 Azul Rooftop Pool at the Westin Austin Downtown

310 e. 5th St.

Located at the impressive Westin Downtown, Azul Rooftop Pool stands proudly as the tallest hotel rooftop bar and lounge in all of Austin. It's modern design and lauded cocktails ensure your stay will be an enjoyable one. Find yourself comfortable in the pool where it stays 83 degrees year-round.

Availability for non-guests: Mon.- Wed. 12-11 p.m., Thurs. 12 p.m.-midnight, Fri.-Sat. 7 p.m.–midnight, Sun. 1-11 p.m.
Cost: Free, Cover on Sundays 1-6 p.m.
Perks: Free towels, 360-degree view of downtown
Booking: Visit the front desk for key access to the pool





Wet Deck at the W Austin

200 Lavaca Street

The W Austin's pool deck has everything needed for an afternoon in the sun, including private cabanas, lounge chairs, tanning shelves, fireplace, and two outdoor showers. The WET Deck also has complimentary access to the deck for all, a happy hour on weekdays after 5 p.m, and Soundwave on Sundays.


Availability for non-guests: Mon.-Fri. 11 a.m.–9 p.m.;
Soundwave Sun. 12 p.m.-sundownCost: $10 Mon.-Fri., Soundwave $20 Sun.
Perks: Great view of skyline, Free parking, Free towels
Booking: Purchase passes here. Purchase Soundwave tickets here.